Part 11 Toolkit
The Part 11 Toolkit provides security and compliance features for MS Access databases, including password protection, audit trails, and electronic signatures.

The Part 11 Toolkit makes your existing Access databases
compliant with 21 CFR Part 11
. In one day, features are added to your Access program to track changes,
control access
, and prevent unauthorized changes through
password protection
,
audit trails
, and
electronic signatures
.
The Part 11 Toolkit provides your Access database with:
Full Compliance with

21 CFR Part 11
The Part 11 Toolkit is a software add-on to MS Access. We do not change your screens, reports, or workflow. The Part 11 Toolkit provides technological tools to comply with 21 CFR 11, including:
Limiting System Access (21 CFR 11.10(d))
Program Time-Outs (21 CFR 11.10(d))
Audit Trails (21 CFR 11.10(e))
Authority Checks (21 CFR 11.10(g))
Electronic Signatures (21 CFR 11, Subpart B)
MS Access Database Security
All programs are password protected.
Unique login IDs and passwords are assigned to all users and required for all logins.
Customizable password requirements, set by your system administrators
Multiple levels of security allow different parts of your program to be seen or updated by users with the appropriate credentials.
Audit Trails for MS Access Databases
Provides a complete change history for each record
Event logs record any event that occurs within the program, including logins, log-outs, error messages, and any other event specified by the program.
Electronic Signatures for MS Access Databases
Add to any form within your program,
Records are locked from being updated, once signed.
Developers may implement advanced features, such as batch signing of records.
Search Engine with Customizable Results
Included search engine allows users the ability to search for any records contained within your program.
Completely secure
View search results in customized reports.
Facilitates Computer Validation
Ofni Systems has proprietary tools which analyze how your database integrates with the Part 11 Toolkit and facilitates the generation of validation documents and testing protocols.
Special Offer!

Ofni Systems will prepare free sample validation documents for your MS Access database to qualified purchasers. Contact Ofni Systems for details.
Screenshots
Password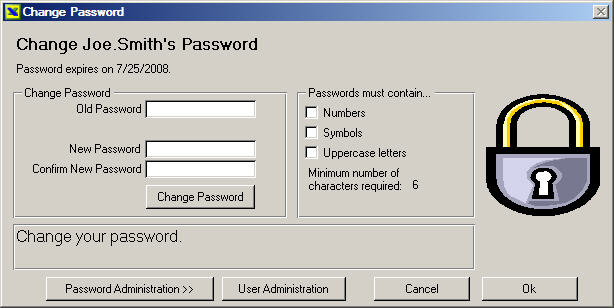 User Administration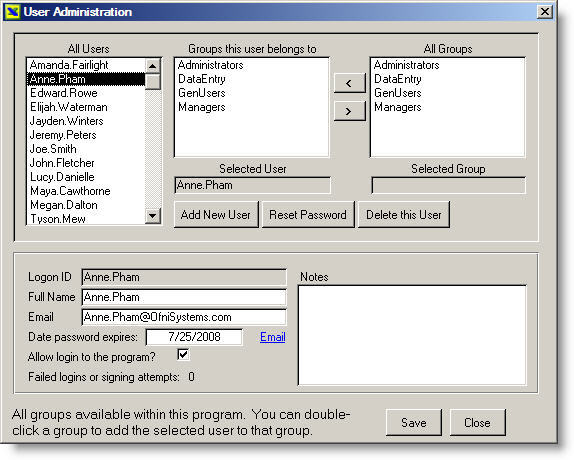 Audit Trails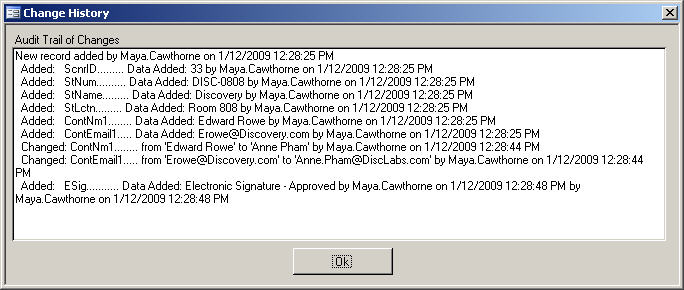 Electronic Signatures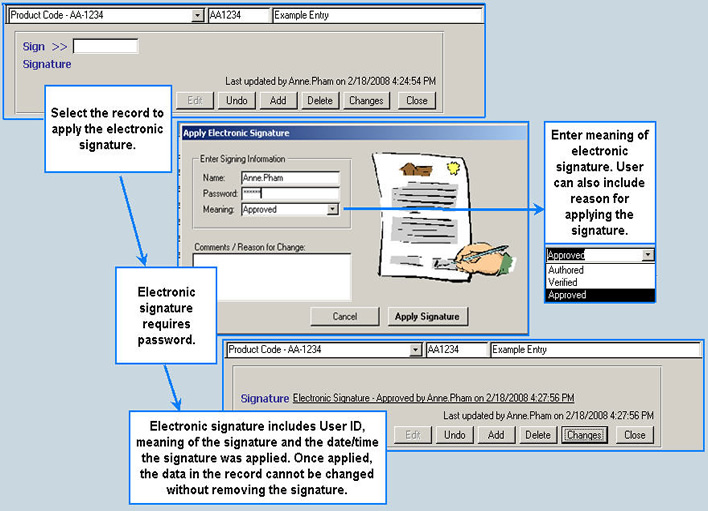 Search Engine